Sound Advice from a Salesforce Guru...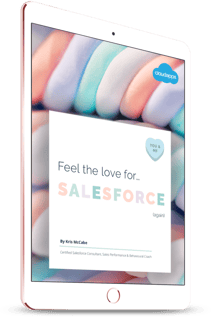 We work exclusively with Salesforce customers, helping businesses of all sizes realise the true value of the platform by motivating the behaviours that have a real impact on results.
This guide has been assembled by Certified Salesforce Consultant, Sales Performance & Behavioural Coach Kris McCabe who, over the years, has amassed extensive knowledge as developer, administrator and solutions architect within the Salesforce platform.
In these pages, Kris shares his top tips to creating a practical, scalable and functional system that will actually facilitate the day-to-day of your sales team.